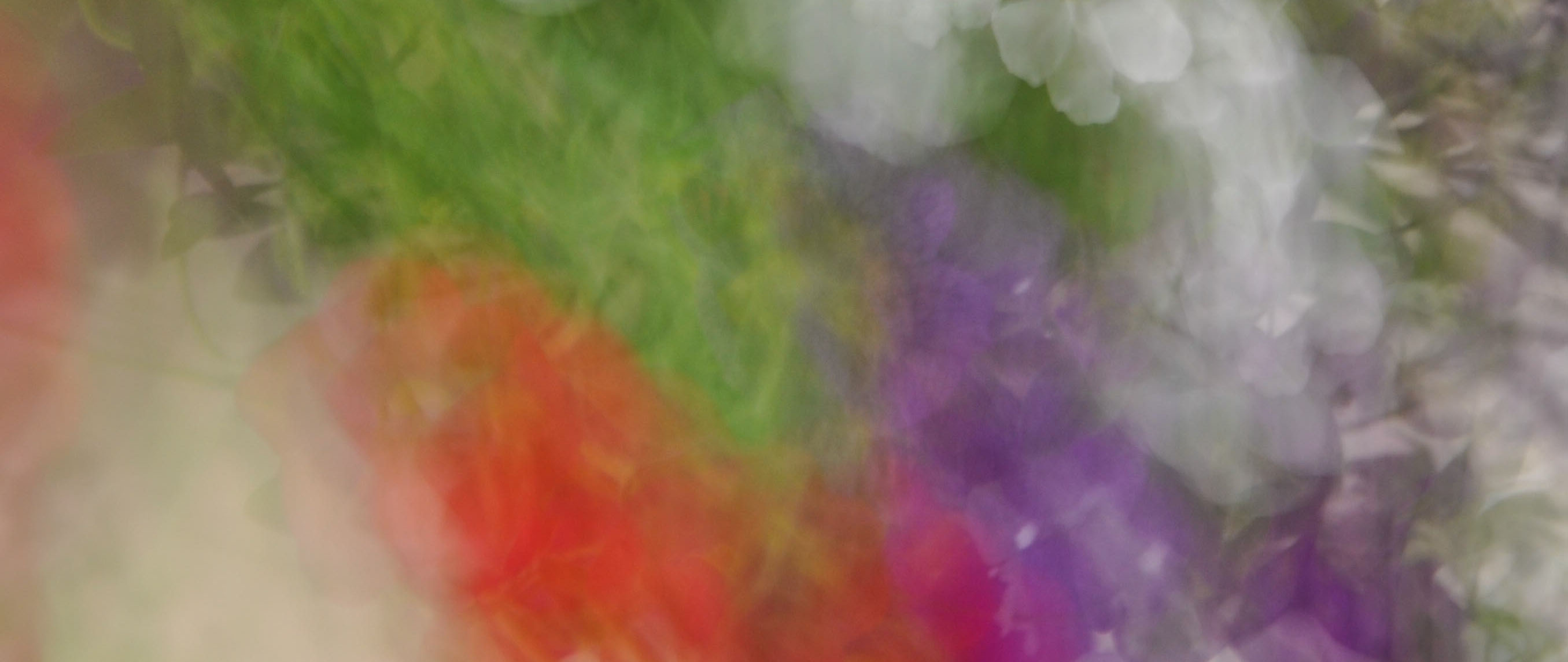 Some people (mostly modern day scientists) say anecdotal information is almost meaningless.  Those same people study the real world by stripping away 98% of reality because it's too complicated and studying the remaining 2%.  That is called an objective and controlled approach.  It has some value, for sure. Most of modern healthcare is built upon it.   But it is also very blind to big chunks of reality.
In Chinese Medicine, we work on the other side of things, the reality of you as a total and complicated story.  You are unique because you may well be (for example) the only person who has anxiety, dizziness, urinary frequency with hesitation, a twitching left eyelid, numbness in your right fourth toe, an irregular pulse, 3 miscarriages and a week in hospital at age 2 with pericarditis.  In our world, all that information portrays a pattern which we can make sense of and treat.  So in our world, the so called anecdote, you and your story are central.  That is what we treat. We don't treat your disease or your illness. We treat you. In our world, testimonials like the ones below are not meaningless.  Quite the contrary. They mean a lot.
*    *    *    *    *    *    *    *    *    *    *
I spent $2500 over two years with physiotherapy, chiropractic, podiatry, massage, acupressure, orthotics and had very limited improvement with my severe heel pain.  In three treatments with Daniel, my heel pain was almost all gone and I was able to walk normally.  It was by using the whole system approach of Classical Acupuncture that Daniel was not just chasing my heel pain symptom but addressing both the whole process that gave rise to the problem in the first place and what was in the way of recovery.  This the way medicine should be.
– Federal Government Employee.  Charlottetown.
*    *    *    *    *    *    *    *    *    *    *    *    *
After 4 sessions of acupuncture with Daniel, the anxiety I had been experiencing on a regular basis went away.  This is huge considering anxiety is something I have struggled with my entire life.  My irregular heart beat is now regular and I have been sleeping like a baby every night.  My thinking is more clear and I feel an overall sense of calm and well being.  There is a large knot under my shoulder blade that really limits my mobility and causes a lot of pain in my back, shoulders and neck when it flares up.  Acupuncture has helped this tremendously.  It has helped me physically, mentally and emotionally all at the same time.  I would highly recommend Daniel's services to anyone suffering from mental, emotional or physical ailments
– Yoga Teacher. Charlottetown.
*   *   *   *   *   *   *   *   *   *   *   *   *   *   *
I had a constant concerning pain on the left side of my chest, right over my heart, for five years.  After one treatment with Daniel, it was gone, for good.  It's departure was accompanied by a huge emotional release and a heart opening that has enabled me to move forward in life.
– Life Coach.  Charlottetown.
*   *   *   *   *   *   *   *   *   *   *   *   *   *   *   *   *   *   *   *   *
I've had acupuncture treatment in countries all around the world.
Daniel's treatments have been the most effective.
– Veterinarian.  Charlottetown.
*   *   *   *   *   *   *   *   *   *   *   *   *   *   *   *   *   *
I haven't been able to do jumping jacks without leaking since I was a child.  I've had bladder incontinence since I was a teenager.  After four treatments with Daniel, it's no longer a problem.  It's such a relief to have this problem effectively addressed.
– 40 year old mother of two.  Charlottetowwn.
*   *   *   *   *   *   *   *   *   *   *   *   *   *   *   *   *   *
I'm a 30+ yr veteran of the Canadian Forces with multiple muscular and joint injuries and mental health issues.
Prior to meeting Daniel, I had been attending physiotherapy pretty much steady for the previous 12 years, taking physio and acupuncture treatments by physiotherapists . I was essentially a full time patient, attending treatments about 2 to 3 times weekly. I took these treatments in combination with daily prescription pain and anti-depression medications.
Before starting with Daniel, I was in a constant state of pain and various levels of depression. I lived pain. I was pain. It defined me. I functioned in constant pain and had resigned myself to the thought that I would always be in this state. I found physio and medications provided only short term symptomatic relief. What happened to bring me to Daniel? One day last year I was discussing options with my family doctor. He suggested I try acupuncture with a fully trained professional acupuncturist. He explained that a physiotherapist requires only a few days to weeks of workshop training while a professional acupuncturist has years of training and study. So I called Daniel.
It's been 6 months with Daniel and I have to say that the results have been quite profound. I remember quite vividly my first treatment. I experienced immediate physical relief, but more intense was the sense of relaxation and euphoria. I had never really felt anything quite like this. The effects of an acupuncture treatment continue to manifest for several days. After 2 days of this first treatment I actually had a full day with no pain. This too was quite profound for me. These pain free periods stretched until after one month I was having several days in a row pain free. I was sleeping much better. My thoughts slowed and my personality began to return to whom I remembered myself as. Being pain free and in a relatively calm state were firsts for me for some 20 years. Today I no longer take any anti-depression meds and have only taken pain meds on two occasions in the past 2 months.
Other factors of daily living have improved quite markedly. I used to dread driving a car, even for short distances due to the intense pain. Now I can drive quite literally for 2 hours, stop and stretch and go on again, just like anyone else. Flying was always the worst. Our family is spread around the country. Used to be I was totally stressed and in such pain after even a 2 hour flight. We recently returned from the west coast and the all day flying involved. I did not experience anything more than some routine stiffness, but no pain. I can now do daily tasks such as helping around the house, light yard work, the keyboarding I am doing as I write this. Even a short walk of 10 mins was so painful. Now I walk for 40 mins daily. I can mow the grass for the first time in years. My overall strength and range of motion in my shoulders, arms back and legs has greatly improved. I now attend yoga and a conditioning program about 5 days per week. My yoga practice and acupuncture treatments compliment each other, enabling me to draw strength and peace from both. Today I am to able to intuitively perform day to day tasks. I do remain mindful when extra strength and effort is required, just like anyone else.
I never had quality of living for so long. Today I do.
After only a few months of treatment, I have already tapered my visits to once every 3 weeks, and I have gone as long as a month between treatments. I no longer feel like a full time patient. I can see an end. I just feel good and have even found some peace. I encourage any and all who can relate to my story to see Daniel and give acupuncture provided by a fully trained professional a go. It has truly changed my life.
*   *   *   *   *   *   *   *   *   *
I turned to acupuncture after numerous medications prescribed by my doctor offered no relief from the painful symptoms of Irritable Bowel Syndrome.  Daniel's extensive training and experience gave me the assurance I needed to know that my complicated medical history would be fully considered during treatment.  After only a few treatments, my symptoms were greatly reduced and eventually disappeared.  Daniel's approach is to treat the whole person rather than focusing on a specific problem. As a result, I am not only pain free, but my allergies and sinus headaches are better, I have more energy than I've had in years, and my hot flashes diminished significantly.
–  Veterinary Technician.  Charlottetown.
*  *  *  *  *  *  *  *  *  *  *  *  *  *  *  *  *  *  *  *  *  *  *  *  *
I work in the field of Chinese Medicine myself and know how powerful and healing it can be. Even I was surprised at how quickly a wrist injury went away when treated by Daniel with a really interesting technique. One treatment and I was back at work. I also have some longstanding systemic symptoms.  Whenever they flare up, Daniel has always been a big help.  As a practitioner of acupuncture, Daniel has integrity and is devoted to his craft. I always look forward to my visits there. He has a great sense of what is going on in the body. He also has a great sense of humour!
–  Fellow Practitioner of Oriental Medicine.  Charlottetown.
*  *  *  *  *  *  *  *  *  *  *  *  *  *  *  *  *  *  *  *  *  *  *  *  *
I just had the best menstrual period of my life!
–  City Employee.  Charlottetown.  (after 4 weekly treatments)
*   *   *   *   *   *   *   *   *   *   *   *   *   *   *   *   *   *   *   *   *   *   *   *
I am always so impressed with Daniel's expertise and skill. The number of things he helps me with continues to grow. Even after working with him for two years (I have type 2 Bipolar Disorder), I continue to be amazed with his results. At first, treatments were more frequent, but for the most part, one or two appointments every few months is keeping me very stable and pain-free. I am eternally grateful I have the opportunity to work with this exceptional professional. For the first time in 50 years, my back is pain-free. I've had chiropractic, acupuncture from other practitioners, EMDR, massage, and the list goes on. But now, when I 'twinge' my back, one or two sessions with Daniel and my pain is gone within three days. And when a depression episode settles in, one session with him lifts my mood, relaxes me and gives me a profound sense of hope. Daniel's Classical Acupuncture helps the body learn to heal itself.
– Retired.  Montague.
*  *  *  *  *  *  *  *  *  *  *  *  *  *  *  *  *  *  *  *  *  *  *  *  *
Out of sheer frustration with the medical approaches I was receiving for excessive bleeding related to perimenopause, I sought the services of Daniel. I had never experienced acupuncture before.  I was  totally impressed with the professional, caring, holistic treatment I received. What really amazed me was that during the initial treatment I could feel something positive 'going on' in my body. The problem was improving during the first treatment.   Following a series of acupuncture treatments and some Chinese herbs, my initial problem resolved itself without the need for surgery or medications (or their serious side-effects).   I did not need to lose time from work nor did I lose income due to missed time. The main advantage was not having to undergo surgery.
Since then, I continue to receive acupuncture from Daniel for other health related problems.  He is now one of the first people I see when I need help.  I always experience very clear healing effects and sometimes in areas that I did not realize needed healing.  As a nurse, I am always interested in a conversation about Daniel's medical perspective on my situation and healthcare in general.  He is always up for the challenge.  I genuinely respect and highly recommend Daniel for his expertise in this unique system of healing.
–  Registered Nurse. Charlottetown, PEI
*  *  *  *  *  *  *  *  *  *  *  *  *  *  *  *  *  *  *  *  *  *  *  *  *
After years of taking both prescription and herbal medications to fall asleep, I booked an appointment with Daniel. I desperately needed to win my battle with insomnia. Within moments of meeting him, I realized that he was a highly skilled practitioner who listens well to his patients. Due to Daniel's personable nature, the climate in his clinic is both relaxed and professional. After the first treatment, my sleep pattern significantly improved. Without the use of medication, I slept for 5 hours. Several treatments later, I was sleeping uninterrupted for longer periods of time. Last night I slept for 9 hours! That was unimaginable two years ago. I now fall asleep quickly and wake up feeling rested and alert.
Since Daniel treats the entire body and not just the symptoms of one condition, I have experienced improvements in my overall health. My symptoms of Polycystic Ovarian Syndrome such as anxiety, depression, irregular menstrual periods, headaches, and excessive facial hair growth have drastically improved. Besides the benefits of  feeling physically better, acupuncture calms and centers me. I am more in tune with my body and emotions.
Daniel is a masterful acupuncturist.  I confidently recommend him to colleagues, friends, and family members whenever they have health concerns. Residents of PEI are so fortunate to have such a talented acupuncturist practising here. He is the best!
– Grade 4 Teacher.  Charlottetown
*  *  *  *  *  *  *  *  *  *  *  *  *  *  *  *  *  *  *  *  *  *  *  *  *
After several years of chronic neck pain and headaches that could only be helped by repeated use of anti-inflammatory drugs,  I turned to acupuncture. After only 3 appointments, I experienced significant relief.  As a bonus, with Daniel's treatments, my sleep, energy and perimenopausal symptoms all improved as well.  Daniel is very knowledgeable in his field.  And the treatment time booked is yours – it is not shared with several people as I have experienced with other practitioners.
– Pharmacist.  Charlottetown.
*  *  *  *  *  *  *  *  *  *  *  *  *  *  *  *  *  *  *  *  *  *  *  *  *
After last week's profound treatment session, I experienced major breakthroughs both in my Art and in my Life. Thank you for your ability and desire to get the heart of what is going on. You've been a guiding voice through my journey over the past year. It may have been hard to take that path on my own, without your insights on healing and transformation.
– Dancer. Charlottetown.
*   *   *   *   *   *   *   *   *   *   *   *   *  *  *  *  *  *  *  *  *  *
When I came to Daniel for treatment a year ago, I was overweight, in considerable pain from osteoarthritis, referred to a consultation for spinal surgery, diabetic, hypertensive, highly medicated and very depressed about my health and where it was heading.  Over the course of a year of acupuncture, Daniel's insights and my lifestyle changes, I have eliminated the need for surgery, lost weight, lowered my blood pressure, eliminated some medications, become non-diabetic and am overjoyed at my healing and newfound capacity to experience a much more active and enriched quality of life.
The term lifestyle change is a term that makes most people shudder and shut down but I embraced it. I made a concrete plan and coupled it with determination to extend my life expectancy. After a brief discussion on the glycemic index with Daniel, my research on the internet lead to wonderful resources by which I could adapt my cooking and eating habits from higher to lower glycemic foods. In a nutshell, I bake with high fiber flours, reduce sugar in every recipe to a half or substitute with unsweetened applesauce, reduced my portion sizes and replace salt with wonderful spice combinations.
I will always have osteoarthritis but through acupuncture with Daniel and diet changes, I have taken charge of my health again, and regained a higher level of wellness in mind, body and spirit. I cried when one of my children said, "Mom, you are so happy and confident again, I can actually hear it in the tone of your voice through the phone when I call you. I am so proud of you.
– Mother, Grandmother and Retired Educator.  Chelton.